Museum of Discovery and Science in Fort Lauderdale, FL
*I received tickets to the Museum of Discovery & Science in Fort Lauderdale, FL to facilitate my review. All thoughts are 100% honest and my own.
From the time we got to the Museum of Discovery and Science it was cool.  They had this amazing display before you even entered the museum where they had large marbles going around a maze.  We had lunch outside later in the day and just watched it.
The first floor was filled with animals and insects. My favorite was the Sea Otters. They were so adorable swimming around.  Jayden really enjoyed the Everglades ride. It was a simulator that took us on an airport ride through the everglades.
They had all sorts of interactive stations to learn. Jayden was able to learn about clouds and weather. He was even able to experience hurricane strength winds.
He got to touch a corn snake and learn about Florida's ecosystem.
I absolutely love that we had so much fun and learned in the process. Jayden learned that by changing things around or adding pulley systems you can actually make work easier. He was so impressed and it was really neat to watch things "click" with him because he was able to try it out.
His favorite part was the aeronautical section. He learned all about planes and flying.
His grandpa is a pilot and he loved all the flight simulators.
There were so many other displays like the Fear Exhibit, learning about our amazing bodies, lava rocks, and even dinosaurs.
If you're looking for a new idea to spend the day not only will you have fun, but you'll learn in the process!
Connect with them: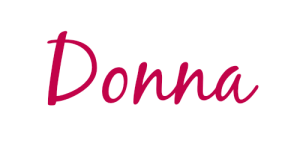 donnahup.com and vacationmaybe.com receive free products for review purposes, and may sometimes be compensated for posts. All opinions expressed are solely from donnahup.com. See donnahup.com's Disclosure Policy for complete details. My opinions are my own and were not influenced by any form of compensation. This disclosure is done in accordance with the Federal Trade Commission 10 CFR, Part 255 Guides Concerning the Use of Endorsements and Testimonials in Advertising.