Disney on Ice Rockin Ever After
*I received tickets to attend a Disney on Ice show to facilitate my review. All thoughts are 100% honest and my own.
Get ready to rock out with some of the most magical characters of all in a musical showcase that features the hottest tunes and talent from across the kingdom in Disney On Ice presents Rockin' Ever After!

Disney on Ice Rockin Ever After

Jam to a Scottish jig as a group of royal contenders from the latest Disney Pixar film, Brave, compete to win the heart of headstrong, sharp-shooting Merida, who is making her ice debut! Experience a show-stopping performance as Sebastian breaks out of his shell for one night only to make waves with Ariel. A chorus of harmless hooligans from Tangled unleashes musical mayhem when they get a visit from the sassy and spirited Rapunzel and her charming ally Flynn. And, get your feet moving as the Beast and his castle's enchanted entourage take center stage in a spectacular show for Belle. It will be a rockin' remix of royalty!
Rebecca and Lily (cousins) are huge Disney Princess fans! They were so excited when we told them that we were going to Disney on Ice!
Lily and I are ready for the show!
Disney on Ice was such a great show, we had a girls night out with my daughter, my best friend and her daughter. I was not expecting it to be as good as it was…but we were impressed!
Lily sang along to most of it, and so did I! The costumes and special effects were beautiful..fireworks, archery and people hanging from the ceiling! Our favorite Princess part was The Little Mermaid. The fish and sea creatures were amazing! You really have to go see it!
Sorry about the pictures…I had a camera malfunction and was left only with my phone, which doesn't take the best pictures in the dark. I did the best I could, but the pictures do not do it justice. The sets were gorgeous, it was a magical show!
Connect with them: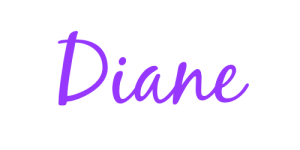 donnahup.com receives free products for review purposes, and may sometimes be compensated for posts. All opinions expressed are solely from donnahup.com. See donnahup.com's Disclosure Policy for complete details. My opinions are my own and were not influenced by any form of compensation. This disclosure is done in accordance with the Federal Trade Commission 10 CFR, Part 255 Guides Concerning the Use of Endorsements and Testimonials in Advertising.